The purpose of the American Academy of Nurse Practitioners National Certification Board is to provide a valid and reliable program for entry-level nurse practitioners to recognize their education, knowledge, and professional expertise. AANPCB provides a process for validation of an advanced practice registered nurse's qualifications and knowledge for practice as a primary care nurse practitioner.
---
AANPCB News & Information
Tue, 24 Ma
Effective March 25 our office staff will be working remotely due to the coronavirus guidelines. Applications and documents will continue to be processed. Access to view the status of an application and other important information is available through... Read More
Tue, 24 Ma
In response to the circumstances related to the 2020 coronavirus pandemic resulting in the closure of the majority of PSI test centers and cancellation of live continuing education meetings, AANPCB may grant... Read More
Mon, 23 Ma
In light of the COVID-19 pandemic, 14 national organizations reaffirm that all nurse practitioner (NP) students are required to complete a minimum of 500 supervised direct patient care clinical hours over the course... Read More
Fri, 20 Ma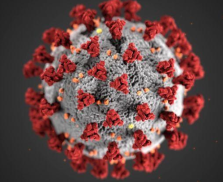 AANPCB has the upmost concern for the health and safety of the public and our employees, and we are closely following the recommendations regarding COVID-19. To minimize handling of... Read More
Fees and Notices
Certification Exam:
AANP Members $240, Non-Members $315

Retake Exam:
AANP Members $240, Non-Members $315

Recertification by Examination:
AANP Member $240, Non-Member $315

Recertification by Practice Hours & CE:
AANP Member $120, Non-Members $195

A-GNP Conversion: $50

Verification Order: $40

Replacement Certificate and Card: $20

Paper Application Fee: $50

Ineligble Application Processing Fee: $60

Returned Check Fee: $25

Cancelation/Withdrawal Fee: $120

All Fees shown in USD and are subject to change without prior notification.

Payable by credit card (Visa, Master Card, Discover, AMEX), voucher number or paper check.