The purpose of the American Academy of Nurse Practitioners National Certification Board is to provide a valid and reliable program for entry-level nurse practitioners to recognize their education, knowledge, and professional expertise. AANPCB provides a process for validation of an advanced practice registered nurse's qualifications and knowledge for practice as a primary care nurse practitioner.
---
AANPCB News & Information
Mon, 21 De
The American Academy of Nurse Practitioners Certification Board (AANPCB) has announced that Chief Executive Officer Richard (Rick) Meadows, RN, MS, NP-C, FAANP will retire in June 2021 after serving in the role for over a decade. This leadership... Read More
Fri, 30 Oc
The 2021 Commissioner elections were held October 11th - 24th, 2020. AANPCB is pleased to announce that Robin Arends, CNP, DNP, FNP-BC, CNE, FAANP, Karen S. Moore, APRN, DNP, ANP-BC, FNP, FAANP, FAAN, and Kerri L. Rupe, ARNP, DNP, FNP-C, COHN-S, FAANP... Read More
Wed, 07 Oc
The Board of Commissioners (BOC) governs the AANPCB organization and its certification programs. The election for BOC positions is scheduled for Sunday, October 11th, 2020 through Saturday, October 24th, 2020. This year the election will be for three... Read More
Tue, 29 Se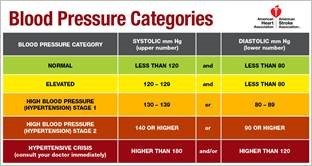 September 2020 - New AANPCB certification examinations are released in January and all test items are reviewed by clinical experts for relevancy to current and best practice. References used for the FNP, AGNP, and ENP certification examinations may be... Read More
Fees and Notices
Certification Exam:
AANP Members $240, Non-Members $315

Retake Exam:
AANP Members $240, Non-Members $315

Recertification by Examination:
AANP Member $240, Non-Member $315

Recertification by Practice Hours & CE:
AANP Member $120, Non-Members $195

A-GNP Conversion: $50

Verification Order: $40

Replacement Certificate and Card: $20

Paper Application Fee: $50

Ineligble Application Processing Fee: $60

Returned Check Fee: $25

Cancelation/Withdrawal Fee: $120

All Fees shown in USD and are subject to change without prior notification.

Payable by credit card (Visa, Master Card, Discover, AMEX), voucher number or paper check.