AANPCB News & Information
The purpose of the American Academy of Nurse Practitioners National Certification Board is to provide a valid and reliable program for entry-level nurse practitioners to recognize their education, knowledge, and professional expertise. AANPCB provides a process for validation of an advanced practice registered nurse's qualifications and knowledge for practice as a primary care nurse practitioner.
2020 Family NP Commissioner Election Results In
Voting for 2020 FNP Commissioners begins on Sunday, October 13th, 2019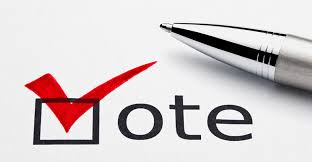 AANPCB 2018 Annual Report/ 25th Anniversary Edition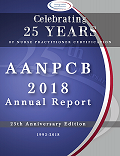 AANP Scheduled Website Maintenance
FNP & AGNP programs receive NCCA Re-Accreditation
2019 Commissioner Election Results
AANPCB Celebrates 25th Anniversary!
2017 ACC/AHA and JNC-8 hypertension guidelines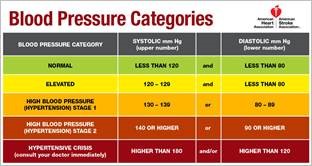 2019 Commissioner Elections open October 14th - 27th, 2018. Vote to Win!!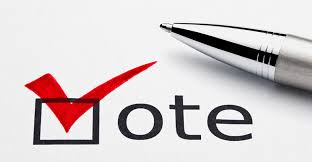 Helpful ''How To'' videos
ENP Specialty Certification Program is NCCA Accredited!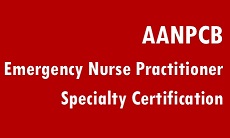 AANPCB FNP Program re-accredited by ABSNC
2018 Commissioner Election Results
Vote to Win!! 2018 Commissioner Elections open October 15th - 28th, 2017.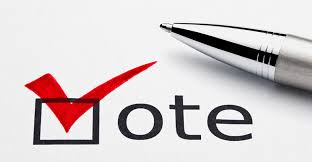 Power Restored to AANPCB Office
2016 Annual Report, Passing Rate Report, and Certificant Data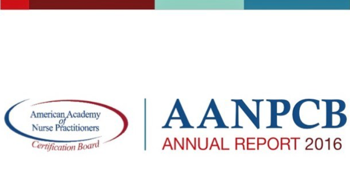 AANP Certification Program becomes the AANP Certification Board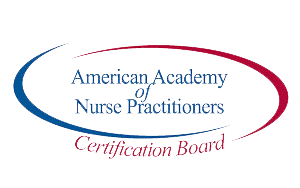 Dec. 1st, 2016 - Adult NP Certification Exam Application deadline.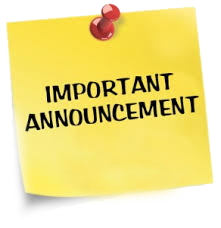 2017 Election Results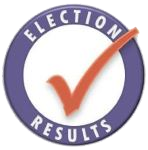 2017 Commissioner Elections open Oct. 16th. Vote to win your next Recert fee.

AANPCP Update on the Emergency NP Certification by Examination:
August 15th, 2016 - Adult NP Certification Exam Application Deadline
Add the AANPCP and PSI Email addresses to your Safe Sender List
Q: What is the difference between an Official Final transcript and an unofficial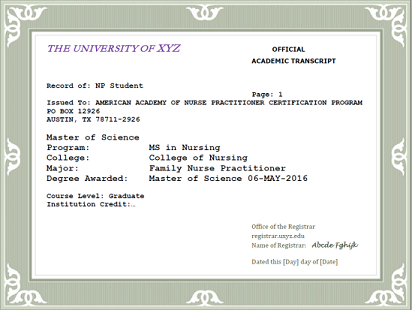 New Testing Centers: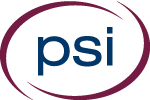 Requirements for renewal of certification change effective January 1, 2017
Have You Been a Preceptor for NP Students?
Server Error message
2016 Certificant & Candidate Handbook
AANPCP Holiday Office Closing Dates
Application Deadline for the Adult NP Certification Exam in 08/2016
AANPCP announces plan to offer Emergency NP Certification by Exam.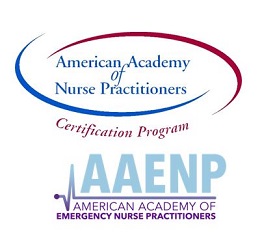 2016 Commissioner Election Results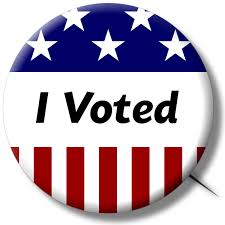 AANP Membership Database Maintenance -> ID Issues for AANPCP applicants
Vote to Win!! 2016 Commissioner Elections open October 18th - 31st, 2015.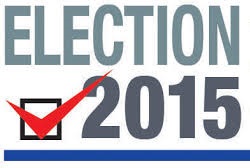 More Secure AANPCP Website...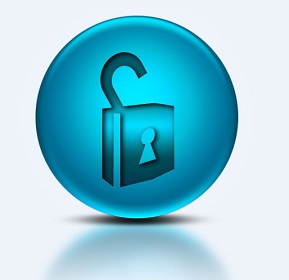 Announcing the Retirement of the Adult NP Certification Exam in December 2016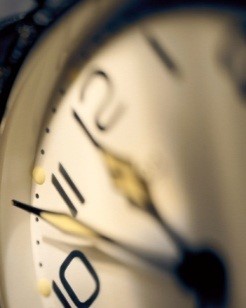 So..What is the difference between a PROGRAM COMPLETION DATE & GRADUATION DATE?!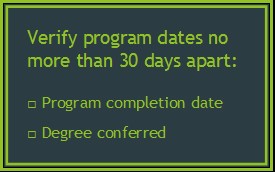 Are you graduating from an Adult-Gero Primary Care NP program?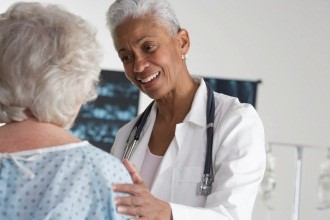 JNC 7 or JNC 8?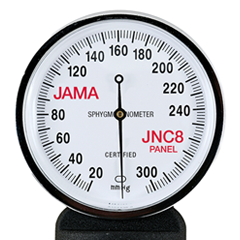 2015 Election Results are IN. Two Positions filled.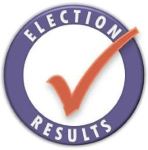 2015 Elections are open...Vote for a chance to win your next Recert fee waived!!
Upcoming Commissioner elections for the AANPCP Certification Program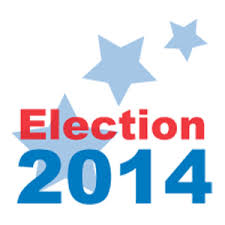 Upcoming changes for Adult NP Exam & for Recertification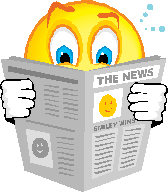 Check Your Application Status
AANPCP 2013 Annual Report/ 20th Anniversary Edition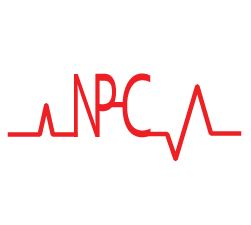 AANPCP Adult-Gero NP Certification receives NCCA Accreditation

Adult-Gero Primary Care Nurse Practitioner Certification receives Accreditation

Adult-Gerontology Primary Care Certification Examination Discount Expiration

Celebrate National NP Week - November 10-16, 2013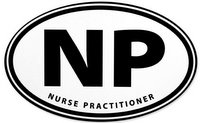 AANPCP Commissioner Elections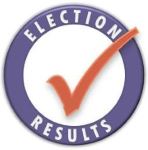 2014 Commissioner Elections Now Open Through October 20, 2013

Certification Program Commissioner Elections to be Held Soon

CEO of AANPCP Announces the New Director of Certification
RECERTIFICATION....and the national Consensus Model for APRN Regulation: LACE

Adult-Gerontology Exam Offer

AANPCP and the Consensus Model for APRN Regulation

Paper Application Fee

AANPCP receives ABSNC Accreditation for ANP and FNP Certifications

Verification Updates

Retirement of the GNP National Certification Examination
Deadline for Endorsement by AANPCP is June 1st, 2012
Recertification for ANP, FNP, and GNP...When are you due to recertify?