2016 Commissioner Election Results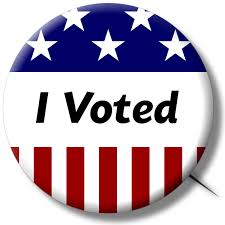 November 2015- The American Academy of Nurse Practitioners Certification Program (AANPCP) elections for 2016 Commissioner Positions were held October 18th - 31st, 2015. AANPCP is pleased to announce that Susan D. Ruppert, PhD, RN, FNP-C, ANP-BC, FNAP, FCCM, FAAN, FAANP was elected to represent AANPCP's Adult-Gerontology Primary Care Nurse Practitioners. Lorna Schumann, PhD, NP-C, ACNP-BC, ACNS-BC, CCRN, FAANP, FAAN and Marianne Hurley, MS, FNP-C, GNP-C, CDOE, FAANP were both re-elected to represent AANPCP's Family Nurse Practitioners. Each Commissioner will serve a 3-year term.
AANPCP is pleased to announce that Deborah Kaye McCall, RN, MSN, NP-C (USAF, Fort Walton Beach, FL) and Marcia C. Budge, RN, NP-C, FNP, PNP, GNP (Conroe, TX) were the 2 winners of a random drawing of waiver of their next Renewal of Certification fee!!
AANPCP would like to express gratitude to Mary Jo Goolsby, EdD, MSN, NP-C, FAANP, FAAN for her service as a Commissioner, to Dixie Harms, DNP, ARNP, FNP-C, BC-ADM, FAANP for her willingness to serve, and to our new and re-elected Commissioners for their willingness to contribute to our certification program and to the certified nurse practitioner profession.
Elections are held annually in October. NPs certified by AANPCP are given the opportunity to vote via secure on-line voting. This year, the final voter count was 8763. NPs who cast their vote during this election were entered to win 1 of 2 vouchers for waiver of their next recertification fee. A random drawing via computer took place following close of the elections. Winners were notified by telephone and email.