2015 Election Results are IN. Two Positions filled.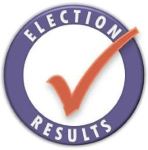 November 2014- Elections for 2015 Commissioner positions representing Adult Nurse Practitioners and Family Nurse Practitioners were held October 12th-26th, 2014. We are pleased to announce that Mary Ellen E. Roberts, DNP, RN, APNC, FNAP, FAANP, FAAN and Kathy Wheeler, PhD, APRN-FNP, NP-C, FAANP were each re-elected for an additional 3-year term. We at AANPCP are grateful for their continued willingness to contribute to our certification program as well as the nurse practitioner profession.
In addition, a random drawing of two names was done following the close of the election process. Certificants who cast their ballot during this particular election were entered into a drawing for an opportunity to win a Recertification voucher (waiver of the next renewal of certification fee). We are pleased to announce that Ginna P. Gonzales, DNP, FNP-C (Miami, FL) and Susan M. D'Agostino, DNP, FNP-C (Hamden, CT) were awarded these vouchers!!
Congratulations everyone!!